There is a reason why we all fall in love with colonial homes in Queensland, Colonial-style homes offer a classical restrained, stately design style in keeping with our nation's great history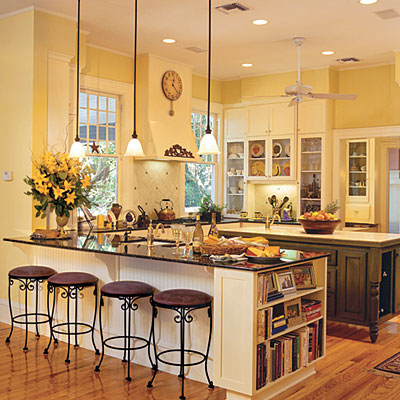 With origins that date back to our country's beginnings, Colonial-style homes and indeed the Colonial Period of architecture in Australia came in at the tail end of the fashionable Georgian style of building in England and America. The verandah is an essential element of the Australian Colonial house and as we see the changes in cottages that grow and shrink through time we draw our attention to the craftsmanship behind them Colonial Home renovation is a specialty of Brisbane Builders Main Layne.
The Colonial home is so practical to our climate with the adaptability to change to suit our lives and family needs. We see the changes in cottages that grow and shrink through time and this has been done for decades, filing in verandahs for family expansion, then ripping them off for later lazing on the porch watch the world go by, today we see more of expanding out the back and creating more verandah and deck space, adding carports and garages.
Main Layne love to renovate colonial homes. Primarily made from timber construction they are all relatively easy to raise, lower, reorientate or add to.
Main Layne's experience in renovating colonials expands to many levels but it is the love and passion for these homes and the good "old" carpentry and joinery that we love the most.
So whether your colonial renovation is the blend of traditional and hint of contemporary modern or whether going right back to the former glory and replicating those original colonial aspects and continuing them throughout the "new" parts of the home to keep the character it all part of the love and passion for these kind of homes that keep them Homes.
There is nothing more grand than an authentic Queenslander & Colonial home and full Home Restoration provided by Brisbane Builders
Colonial homes are the stuff of legend and to renovate colonial homes preserves their distinctive charm so their design reflects our sub-tropical lifestyle.
Along with the splendour these homes provide, be it the sprawling nature of their balconies to the ornate ceilings and period features, renovating or restoring a Queenslander, a workers cottage or a colonial house needs to be done sympathetically and with care.
The Queensland Colonial Home - a roof over our heads
Colonial style homes have become increasingly popular in the Queensland region. Traditionally, colonial styled houses are 1 or 2 storeys with a large veranda that wraps around the outside. Many of the designs in Australia now use corrugated iron as roofing material and are prized for their large, spacious rooms and natural ventilation, which makes them perfectly suited to the Australian conditions. To see some of our previous work with renovate colonial homes, please visit our Projects page.
So what kind do you have?
https://en.wikipedia.org/wiki/Queenslander_(architecture)
Ashgrovian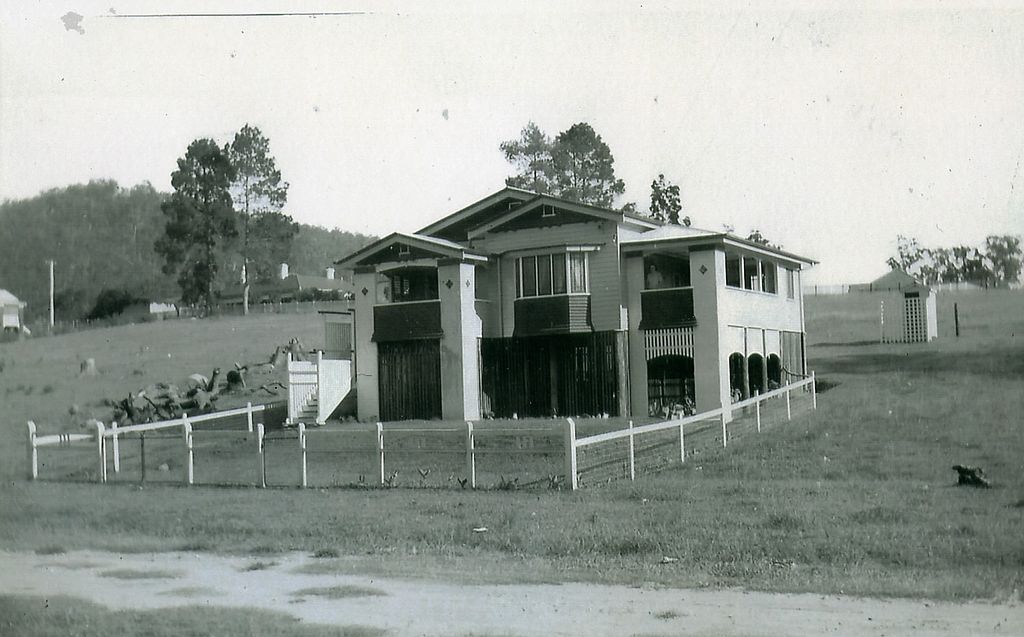 Victorian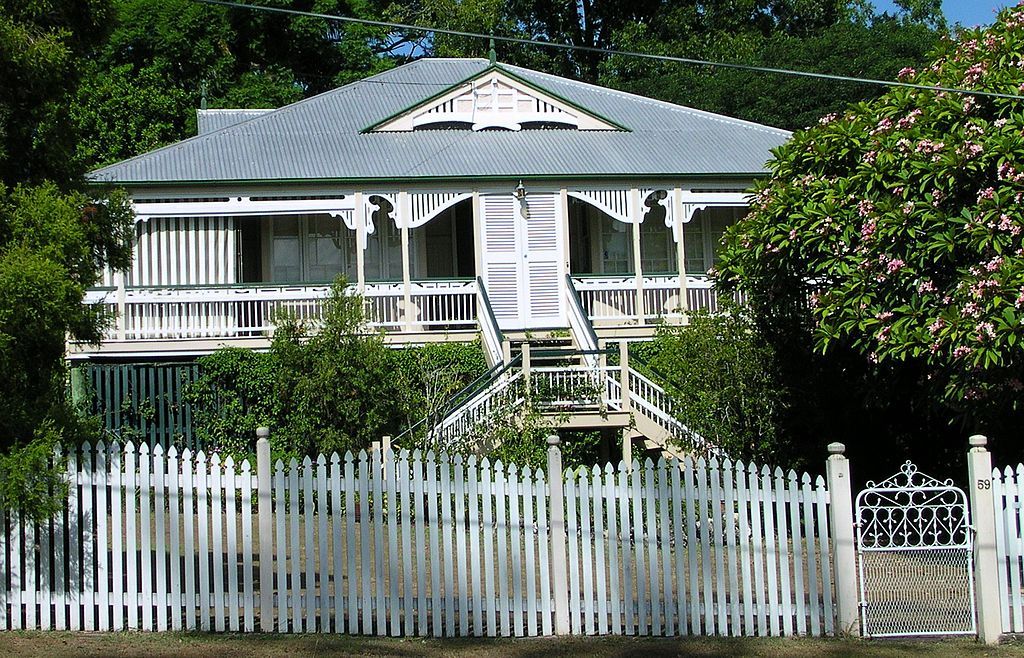 Federation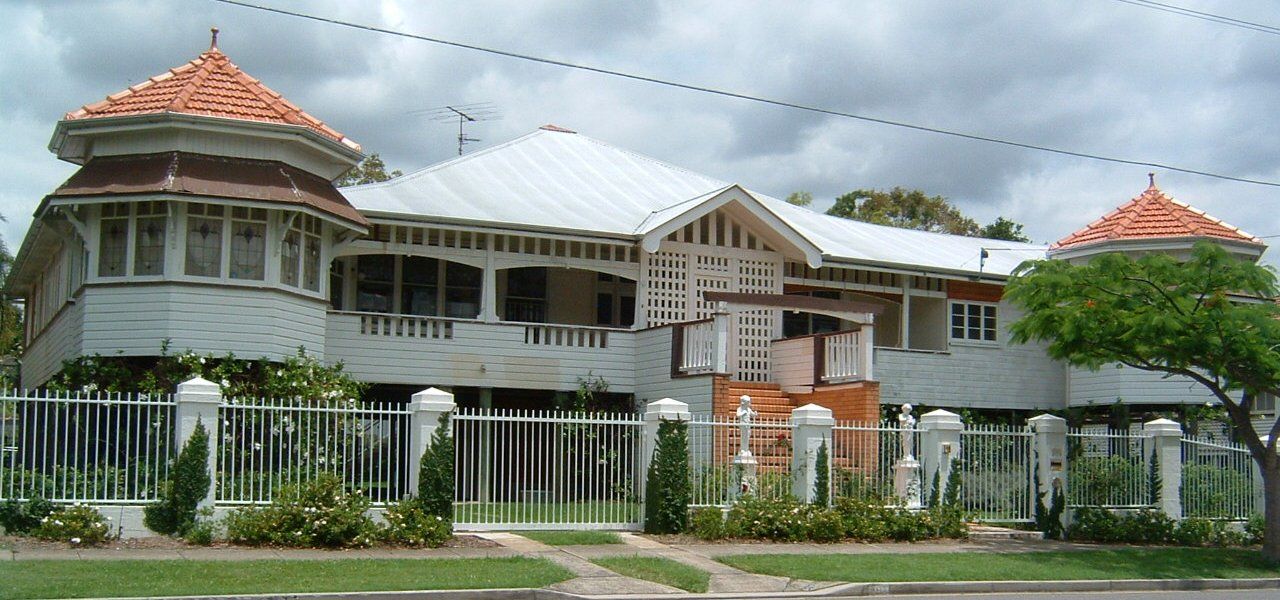 Queenslander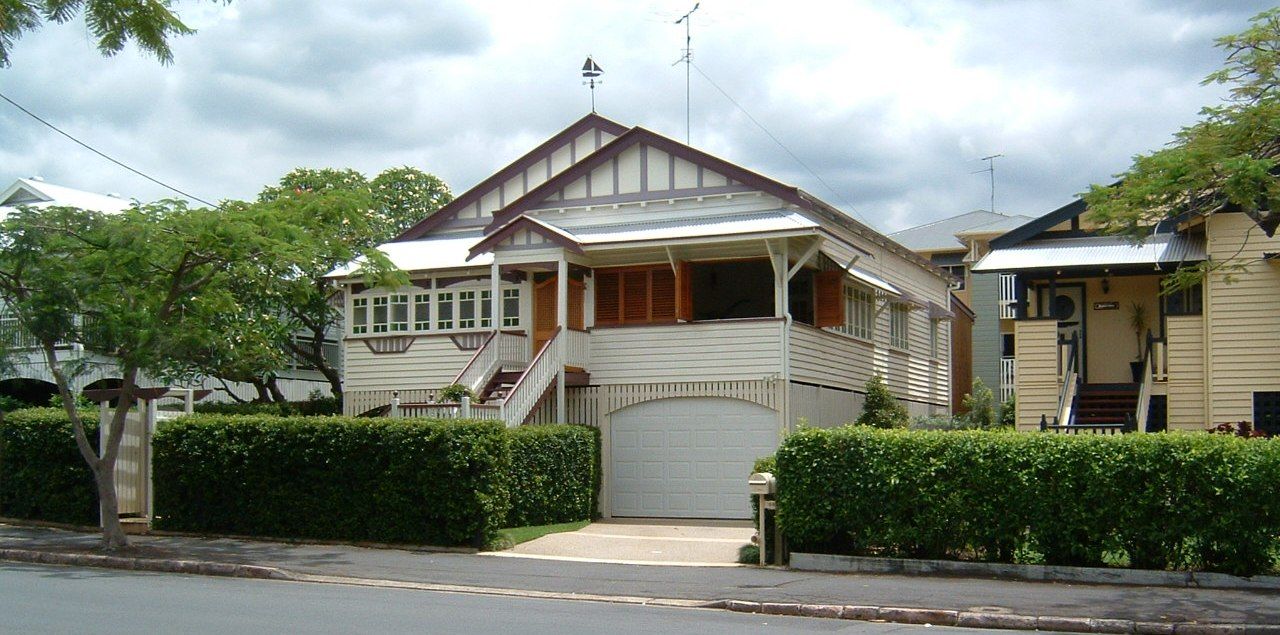 Brisbane Builders - Main Layne